From property managers, interior designers, architects, and school and college campuses to corporate offices, marketing via magazine printing can bring significant results. If you're solely dependent on your digital presence, it's time to change things. You can complement your digital presence with a printed magazine that's customized to meet your target market needs. Today, the online world has become so crowded that grabbing eyeballs and attention has become an uphill task. Additionally, a lot of dubious elements are present online, which makes it hard for people to trust a business online readily. The print domain is different though. People believe companies or professionals that invest in printed marketing materials are authentic and serious about their business or work. This perception builds trust and paves the way for a more engaging dialogue with your target audience. By investing in magazine printing services, you can take advantage of this public perception to position your business or profession favorably.
Here are a few people and domains that can benefit from magazine printing services.
Property Managers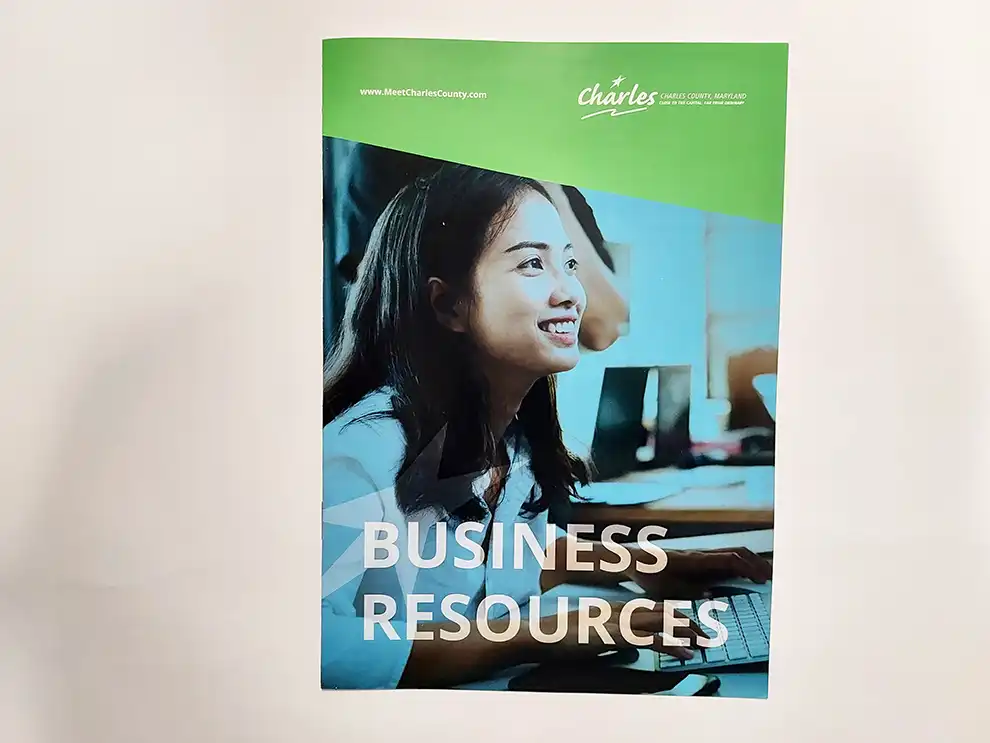 Real estate is an extremely competitive space. To make people notice your properties and get leads that convert into sales, you need to stand apart from the crowd. Magazine printing services let you do just that. Want to highlight the exclusive features and images of the properties you manage? Or share their detailed floor plans? Or just need to focus on their USPs? Whatever be your needs, customized magazine printing services can help. You could get printed magazines showcasing your newly listed properties for sale or rent or highlight some of your sealed deals on past properties. The key is to emphasize how you can help your target audience find their dream properties without much of a hassle. With clearer communication via magazine printing services, you can set reasonable expectations and close deals easily to boost your profits.
Interior Designers
Interior designers work in a creative field where they need to showcase the aesthetics of a particular space to impress clients and bag deals. Whether it's the floral wallpaper, the sheer, floor-length drapes, the custom sun perch, or the majestic chandelier, they need to highlight the final results. And what better way than to use high-quality magazine printing services to bring the beautiful interiors alive on the pages? By distributing these printed magazines to present and potential clients, interior designers can improve their chances of getting repeat business and attracting new clients. 
Architects
As an architect, your notes, building plans, drawings, and more must appear professional. Whether you're working with a local home builder or a big company, investing in magazine printing services can set a positive first impression. With a beautiful representation of the future building in print, you can impress your employers and woo your potential business partners.
School and College Campuses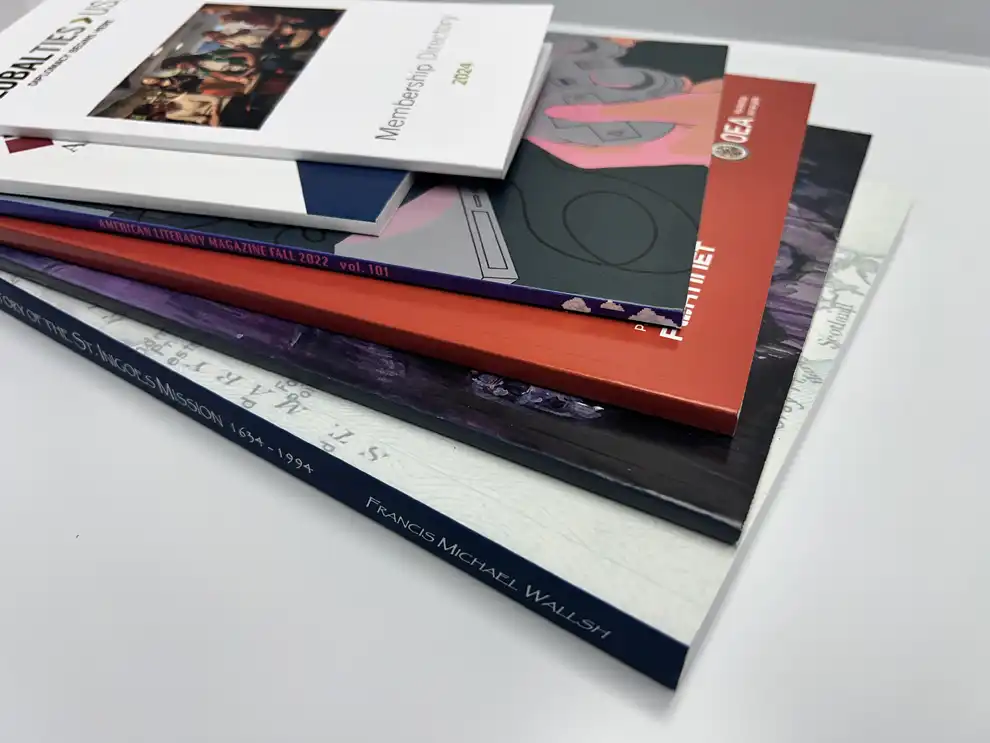 Schools and colleges can benefit from printed magazines in various ways. From magazines for summer camp programs or fundraising events to annual events and campus information, a lot can be packed in these pages. Magazine printing services can also be used for student and parent handbooks, literary magazines, student government magazines, songbooks, and much more.
Corporate Offices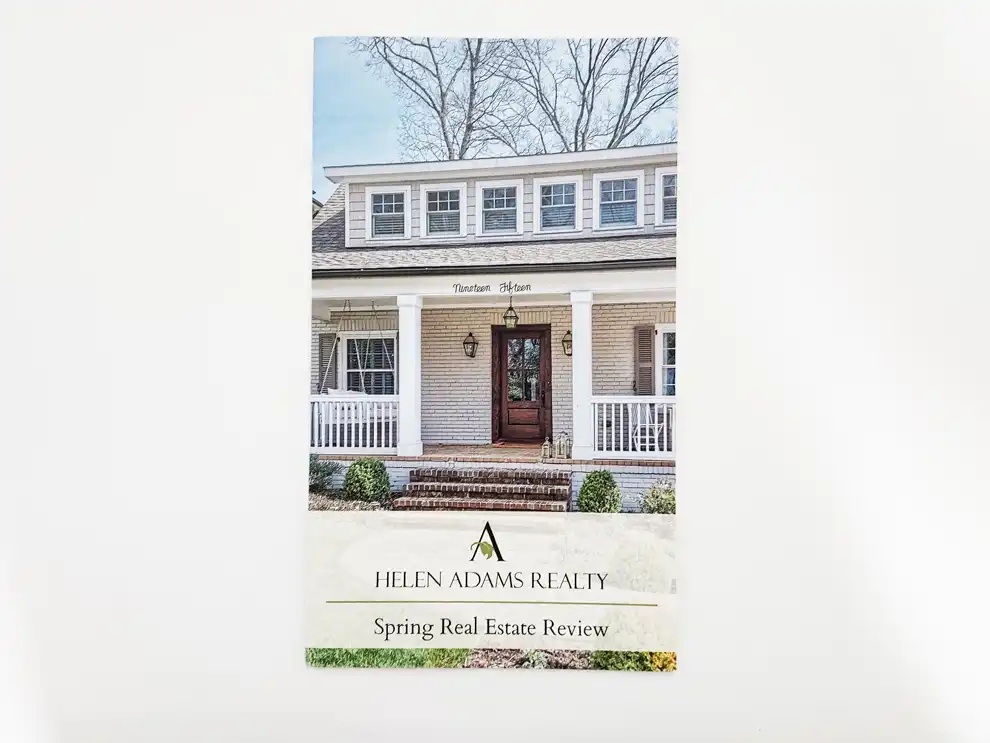 Your corporate magazine could talk about your company's journey and policies or highlight its business USPs and top clients. It could even share details of events, workshops, training programs, and growth opportunities. You can use magazine printing services for your in-house staff, business partners, or potential clients. Magazines targeting each of these groups will be different from the other based on the goals to achieve via their content.
Finding an Experienced Print Partner for Your Magazine Printing Needs
Whatever your magazine printing needs are, you need to find an experienced commercial printing company that has successfully handled similar projects. Your chosen provider offering magazine printing services should listen to your business requirements to craft a high-quality, bespoke solution for you. Be it the magazine cover, the quality of paper and finish, or the binding, everything needs to showcase professionalism. Additionally, your magazine printing partner should offer you professional advice and honest opinions if you struggle to make a decision. A company that ticks all these pointers on the checklist is Heritage Printing, Signs & Displays. Click here to discuss your magazine printing needs now to get excellent products within your budget that bring you the desired results.