Intel Names Shlomit Weiss Senior Vice President and General Manager of Design Engineering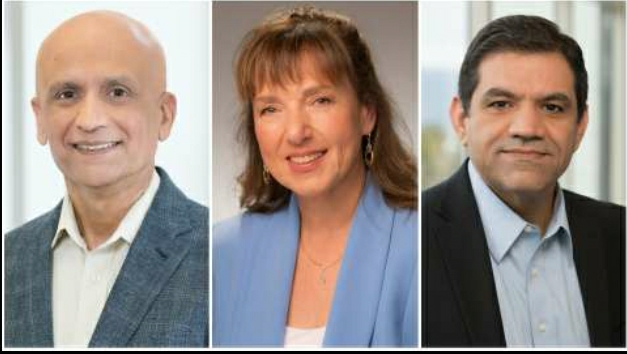 SANTA CLARA, Calif. on Sept. 7 2022 7 September 2022 Intel Corporation today announced that Shlomit Weiss is the Co-general manager and senior vice president (GM) in the Design Engineering Group (DEG) is set to replace the senior vice president Sunil Shenoy, who will quit at the end this year. Weiss will oversee the company's design development, validation, and manufacturing support for Intellectual properties (IPs) and systems-on-chips (SoCs) and report directly to Intel CEO Pat Gelsinger and joining the executive leadership team of the company.
"The design engineering department is a key element in our ability to provide top-quality products across all categories where we compete. It requires a leader who has profound technical knowledge and a drive for excellence in engineering and Shlomit is a pro in both," Gelsinger said. "With over three years working experience within semiconductors and SoC design management and engineering, Shlomit is known for her commitment to high-quality and consistent execution that are key elements of our focus as we move forward within our IDM 2.0 strategy."
Weiss was back at Intel in 2013 with the position of Co-GM DEG together with Shenoy who is in charge of the design of client products and the Intel architecture core portfolio that is used across data centres, clients and other areas. Before joining Intel, Weiss was senior vice head for silicon engineering with Mellanox which is now an affiliate of Nvidia. More than thirty years of expertise in the field of semiconductor technology. Weiss has worked for more than 28 years at Intel as a leader and engineer. positions, including as the team leader for cross-site teams that are responsible for IP and data centres with discrete solutions, and as the general manager for the group that develops silicon for data centres.
"I have returned to Intel in the past year because I was enthralled and inspired by Pat's IDM 2.0 strategy and company's vision and recognized an opportunity to propel the company's journey to leadership in product development," Weiss said. "I'm thrilled to join Pat's team of leaders and assist in reviving and restoring an environment of innovation and execution, as well as overseeing our engineering teams to ensure an unwavering and consistent pace of high-quality product innovation."
Navid Shahriari Intel the senior vice-president of Intel is the new co-GM in charge of DEG and will focus on products for the data centre. Shahriari was hired by Intel in 1989. He has held various managerial positions in the fields of engineering and technology that have earned him a reputation for bringing disciplined engineering to quality execution. In the past, he's been the leader of his role in the Manufacturing and Product Engineering (MPE) company.
The changes take effect immediately. Shenoy will remain at Intel until the end of the year to help with the transition, and also advise the CEO on any other technology-related initiatives.
"Well acknowledged for being one of the first creators of the tick tock manufacturing model and design, Sunil came out of retirement in February 2021 in order to bring back Intel's engineering discipline as well as an environment of focused execution with transparency and collaboration." Gelsinger said. "I am extremely thankful to Sunil for his numerous contributions to Intel throughout his 35-year career.