When it comes to extravagance, people prefer Dubai. Dubai is an incredible city of the UAE that created such an impact on the global tourist map. Everything and anything that is larger than life is personalized here. Dubai allows you buy a pair of bespoke shoes, ride a supercar you have a fancy for, buy a mobile phone studded with diamonds, dine at an expensive hotel, or hire a private yacht or luxury desert safari. It is fascinating to know that, the varieties of luxury things to do in Dubai spoil you for choice. Here we're going to discuss some of the lavish activities that you can splurge in as well as experience worldly pleasure.
Hot air balloon ride in Dubai
If you're looking for something exciting on your Dubai tour, you must experience the desert sunrise on a hot balloon ride. The view over the desert is spectacular and one worth every dime. Keep in consideration, you have to rise early on the day of the ride. The pilots are exceedingly skilled in order to give you a memorable experience in the air.
While above the ground, get to watch the trained falcons fly up to 4000 feet. Get a clear view of the sun rising over the Hajar Mountains. Try to end your trip by touring the dessert in vintage Land Rover available and top it up with a gourmet breakfast. It's one of the excellent ways to start your day in Dubai.
Sail on a Lavish Yacht Cruise
There is no best way to spruce up your Dubai vacation with a yacht cruise. If you love boats, yachts or cruises, Dubai is an ideal choice for you. Taking a luxury cruise with family and friends allows you to enjoy the best moments of your life. Yacht rental Dubai is complete with, red carpet welcomes, luxury car transfers, butler service, meals, DJ, and even your own personal photographer. 
Moreover, awe-inspiring sights with scrumptious cuisines and promise you an unforgettable yachting experience in Dubai. Now, it's up to you whether you want to charter it for a few hours or a whole day.
Dine on Dubai Eye/ Ain Dubai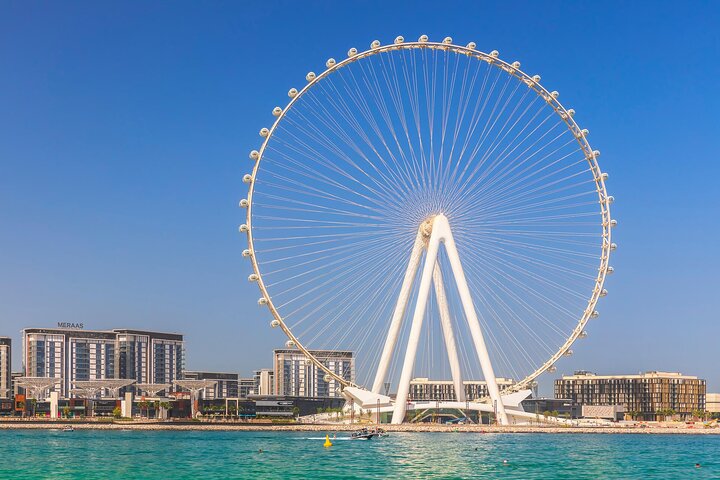 Ain Dubai is one of Dubai's spanking new and record-breaking attractions.  It is recognized as the world's largest as well as tallest observation wheel. If you want something luxurious, book your Ain Dubai Tickets and enjoy private dining at one of the 48- glass-enclosed cabins.
You'll be glad to know, each cabin of this giant structure is so spacious and luxurious that you can easily accommodate your group. Enjoy a 38- minute ride making it the best venue in order to have some unforgettable moments with your family and friends.
Sign Up for Premium Desert Safari
Desert safari is known as one of the quintessential Arabian experiences- hard to miss. Add a luxury touch to this super amazing activity by optioning a VIP safari tour. Allow yourself to discover unparalleled desert sand by coming out of your hotel room. If you book an overnight desert safari, you'll be picked up from the hotel to the destination. You can enjoy dune bashing, sandboarding, and camel ride on the dunes.
In fact, you can never miss clicking the wide desert scene. As the night begins, get ready for  a warm welcome where lots of activities await you. Some of the popular activities are Tanura dance, henna painting, Arabic sheesha smoking, and belly dance along with a delicious BBQ dinner. Stay your night in the tent and wake up rejuvenated in the early morning.
Luxury Drive in a Limousine
If we talk about the ultimate luxury vehicle in Dubai, it would be limousine and Dubai offer a lot of. Whether you are renting it for just sightseeing or for special occasions, it's not only exciting but relaxing too. If you are planning to visit any Dubai location with your friends, Limo rental Dubai would be an ideal choice for you. Find yourself comfortable while relaxing on the plush seats and watching Dubai moving fast.
Indulge Yourself in Luxury Shopping
There is no city other than Dubai that allows your shop till you drop. It is fascinating to know that; this city is boasting an amazing mix of classy favorites and high-end retailers under the same roof. Thanks to Mall of Emirates, Dubai Mall, as well as Ibn e Battuta Mall allowing you a forgettable shopping experience in Dubai. Whether you're looking for designer apparel, trendy jewelry, classic Emirati souvenir, or confectionaries, Dubai malls offer the most premium stuff. Furthermore, if you want something more luxurious, you can also make an appointment with one of the professional fashion designers.
See the Dubai from an Exclusive Vantage Point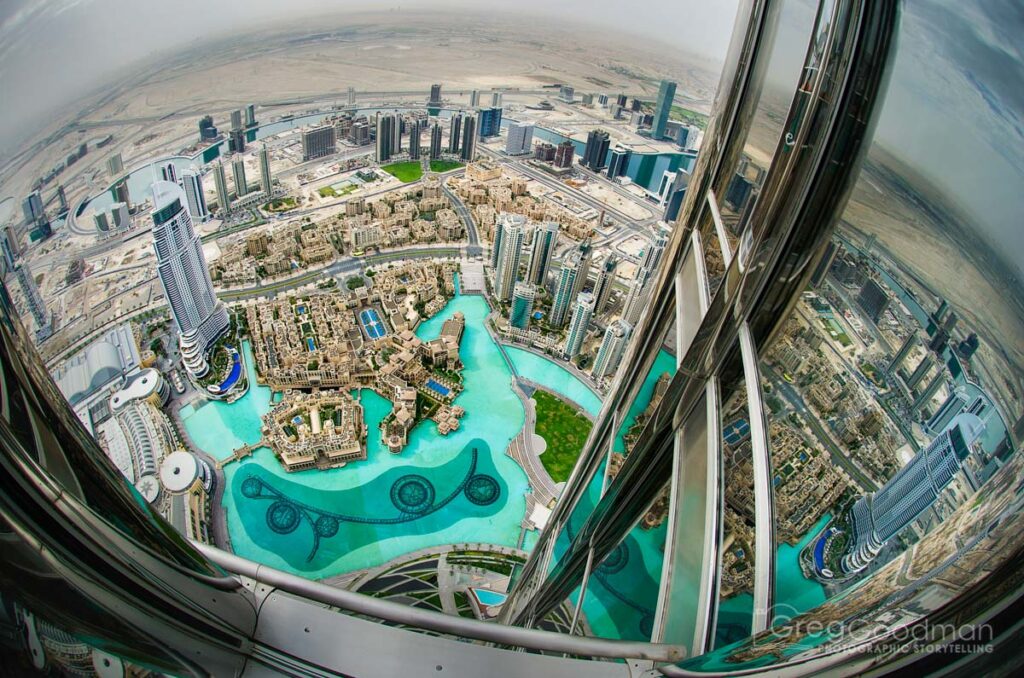 People who wish to admire the stunning skyline of Dubai from an extraordinary perspective. You can opt a brand- new view at The Palm, observation desk at 148th floor of Burj Khalifa, and Ain Dubai- the world's tallest observation wheel on the earth. Delighting the cityscape with water, air, and desert adventure, Dubai is just a forgettable experience like no other. You can opt for a helicopter ride or diving adventure in order to admire the man-made island- Palm Jumeirah. Maybe all these experiences seem strange, but all are worth the splurge.
Watch an Exceptional Show
Dubai is an amazing city in the Arabian world that allows you to enjoy world-class shows and live performances. However, if you want to enjoy the theatrical experience in Dubai, Dragon show and La Perle are never to miss. The Cirque du Soleil style show, in aqua theatre, guarantees a remarkable evening in Dubai. It is one of the largest scales live shows that compasses innovation technical effects. Enjoy the daring acts of super-talented performers in stunning costumes.
Dubai offers a wealth of choices for all those looking for affordable as well as luxury holidays. After all, the city is recognized as one of the most glamorous cities in the world. We have done our part by listing some of the affordable luxury experiences, now it's your turn to go ahead and enjoy.